TRAINING METHODS
My goal when I work with any animal is to create a willing partner. Sadly, the go to method of the past, and still used by many trainers today, is to work with an animal through fear. Methods that include shock collars, prong collars, electric collars, yelling, hitting, and harsh leash corrections are only bullying the animal into a fear-based compliance. By using science-based, positive reinforcement, fear free training methods, I am working with my dog, creating a leadership based on respect.
The number of dogs that are surrendered and ultimately euthanized per year is heartbreaking. Many of those dogs could easily have been saved if their owners had received quality and correct education. Humane handling takes having a proper understanding of canine behavior and learning to communicate with your dog effectively. My number one goal is to teach you just that; how to communicate with your pup! I want to educate you on how your dog learns and equip you with the right tools to keep you training and working with your dog even when I am out of the picture.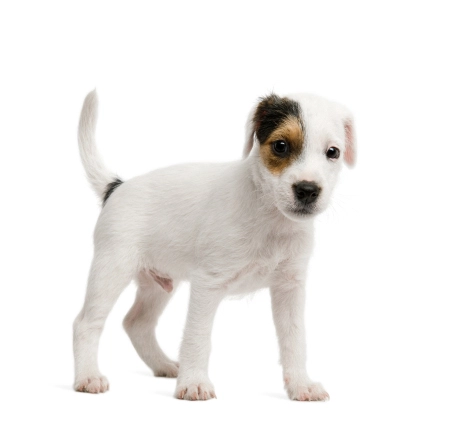 WHO IS LAUREN?
Lauren has loved animals as long as she can remember.
She grew up riding and caring for horses, walking any neighborhood dog she was allowed, and trying to take home anything with four legs. Finally, at thirteen, her parents gifted her with a beautiful Samoyed puppy named Casper. The rest, as they say, is history.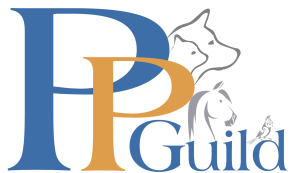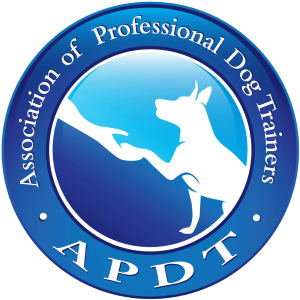 SATISFIED CUSTOMERS – PEOPLE AND DOGS ALIKE!
A Dream to Dog Owners

Lauren's dedication and compassion is a dream to any new or existing dog owner. She believes in positive reinforcement and teaching in a medically appropriate manner. She is experienced with all age dogs and is eager to assist owners with various behavior concerns. Lauren works wonders in a group as well as in one-on-one settings. As a veterinarian, I would have no hesitation recommending Lauren's services to any of my clients.
Would Hire Again in a Heartbeat

We would highly recommend Lauren Gray, regardless of your pup's breed, age or skill level.  We have worked with her to eliminate specific bad behaviors, on basic training for our puppy, and next level training for our adult dog to master more advanced skills.  She is extremely knowledgeable, and her experience is diverse.  She is non-judgmental and realistic when it comes to goal setting.  Her intuition is spot on and her tips are invaluable.  We would hire Lauren again in a heartbeat.
Recommend to Anyone With a Dog

We took our Boxer through Puppy Kindergarten, Level 1 and Level 2 Obedience with Lauren.  I recommend her to anyone with a dog, no matter the dog's age (or the owner's!).  I had hoped to learn basic obedience, socialization and a couple "tricks".  Of course, we got that, but it's only the beginning of what I gained:  Lauren taught me how to read and understand my dog's temperament and body language so that I can prevent bad behaviors and calmly redirect him when they do occur.  My dog now looks to me for leadership, and he has confidence knowing what's expected of him. None of this would have happened without guidance from Lauren.  She is a talented trainer of dogs and dog owners, including young kids in the family.
Patient, Up-Beat, and Super Knowledgeable

Lauren has taught me in a friendly, clear, step-by-step manner how to train my dog. She is patient, up-beat, and super knowledgeable! She's helped me understand the value and effectiveness of positive, reinforcement-based training. I can't say enough good things about Lauren's skill as a dog trainer.
Highly Recommend Lauren!

We highly recommend Lauren for any dog training or behavioral needs.  Before training with Lauren, our puppy constantly pulled while on a leash during walks and begged during every meal while the family was at the table.  Her positive reinforcement techniques taught us how to interact with our puppy during the walks and family dinner time.  After each session, we could see the difference in our puppy's behavior.  It's all about the training and reinforcement.  Leash walking and dinner time are so much more enjoyable these days, thanks to Lauren!
FREQUENT QUESTIONS ABOUT POSITIVE REINFORCEMENT TRAINING
When can I let my dog stay out of his crate while we are gone or overnight?
jason.cavett
2021-02-24T20:13:38-05:00
Every dog is different and will mature and be able to be trusted in his or her own time. Once you start to notice that your dog is not constantly getting into mischief and needing to be watched while you are home, you may be able to start to give some more freedoms. Start small and short! Using a small room or baby gates, you can try leaving him in a small area that has nothing on the floor that causes temptation. Leave for a short period of time such as a coffee run or quick walk around the block and see how your dog does. If he does well, you can slowly start to increase the space you allow your dog to have and the time you are gone.
SETUP A CONSULT
Have questions or want to schedule a first consult, please use the form below to contact Lauren's Dog Training.
(Please note that Lauren's Dog Training primarily serves the Pennsylvania regions of Western Montgomery County, Eastern Berks County, and Northern Chester County. If you are not in those regions, please discuss with Lauren about possible options.)