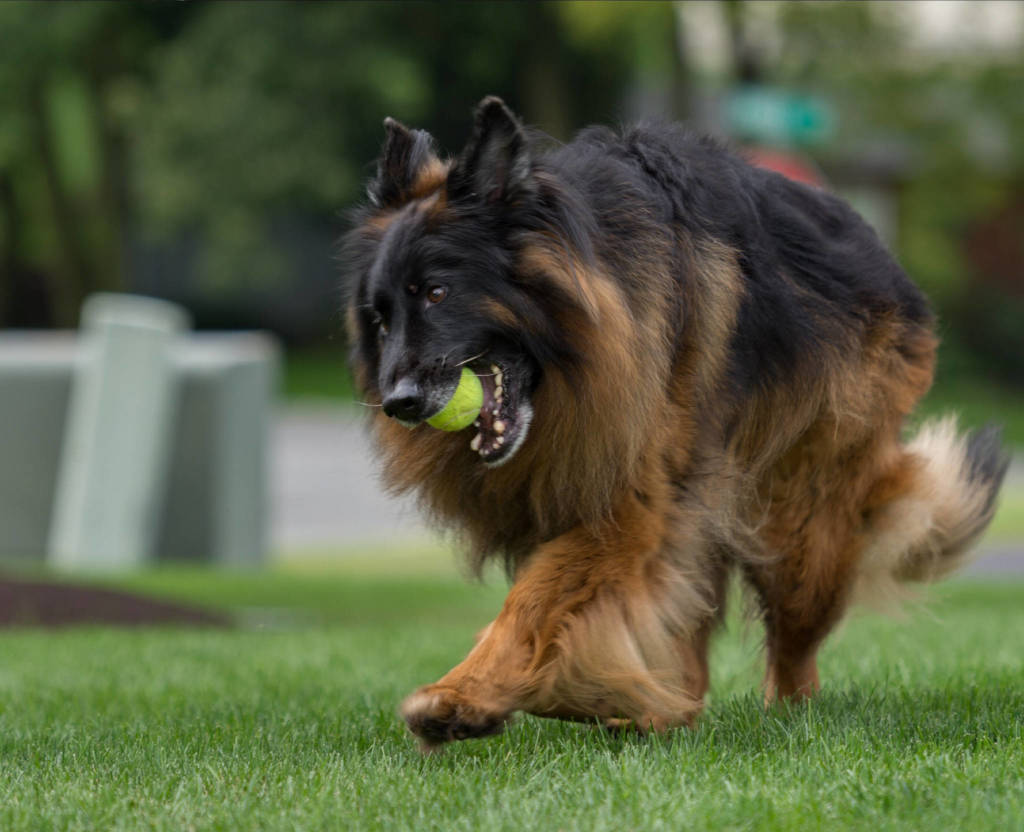 I was showing a friend of mine some of my dad's photos of my dogs. When she saw this one, her comment was "wow, that looks like a powerful dog." My response was that he is! He's big and athletic, he does everything with intensity, his bite is powerful and strong. This dog has deflated basketballs, soccer balls, and jolly balls. He has broken bones that I thought were indestructible. Gideon loves to be outdoors, he hikes, he swims, and rolls in mud. Despite some of his physical issues he has wrestled with, this shepherd is still a powerful dog.
As I thought about this, I thought about how I approached life with Gideon. Do I treat him like he is powerful? I realized that I do. The toys I buy for him are made for strong tough dogs. The bones and chews I buy for him are X-Large and made to withstand a powerful bite. His favorite activities such as swimming, hiking, and playing ball are things that require strength. Not only is this dog physically powerful, but he has a strong mind. His problem solving skills are sharp. The training games I do with him are complex and require him to maintain focus. As a whole, I treat this dog as a powerful German Shepherd.
During this reflection process, my mind shifted towards what else in life is described as powerful. God was the first thing that came to mind. From a small child, I was taught that God is a powerful God. We sang songs in Sunday school such as "My God is so big, so strong and so mighty," "God is bigger than the boogie man," and many more. As I got older and dug into God's Word for myself, I consistently saw the truths in God's Word that says He is our rock, He is our fortress, He is our deliverer, He is our salvation, we are to cast our cares on Him, He cares about the sparrows so how much more does He care for us.
The Word of God is clear and my personal experience with my Lord and Savior, is clear…God is a big and powerful God. The sad truth is that I don't approach Him as if He is powerful. When problems are big and scary, I put God in a box. I don't come to Him with faith and trust that He will fulfill His promises by always taking care of me and meeting my needs. Instead, I stress out, worry, and panic. When problems are complex, I don't trust that God already has everything under control, knows the details, and is perfectly orchestrating the events and details of my life for my own good. Psalm 147: 4-5 says " He counts the number of the stars; He gives names to all of them. Great is our Lord and abundant in strength; His understanding is infinite." The verdict is clear, God is strong, powerful, and sovereign. It is time for me to start approaching God boldly and humbly, knowing and trusting that He is who He says He is. He is the Lord God Almighty and my Lord and Savior!